J&J Carbide & Tool, Inc.
Services ONLY the Fastener Manufacturing Industry

CHICAGO, IL, USA
PHONE 708-489-0300 EMAIL FAX 708-489-0396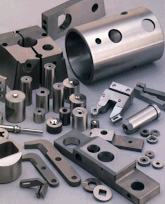 J & J Carbide & Tool is a family-owned company, and like a family, we continually come through for people when they need us. This commitment to our customers is being passed from one generation to the next and has made J & J Carbide one of the fastest growing tooling manufacturers in the cold heading industry. We believe that our customers deserve the utmost in quality and cost effectiveness, which is why we pledge to deliver promptly, to print, the very best tools at the very best price possible to every customer regardless of size. We stake our reputation on it.
Sincerely,
The Pavlos Family
MACHINE SCREW ROLLER DIE INVENTORY
WANTED
INTERNATIONAL SALE AGENTS
BUY OR SELL EQUIPMENT (NEW AND USED) - VISIT TRUFORM